ITIL®
The ITIL® abbreviation stands for IT Infrastructure Library. Originally, ITIL was developed by the Central Computer and Telecommunications Agency (CCTA) as a set of comprehensive and iter-related codes of practice. In IT community such code of good practice was / is very useful in terms of achieving the efficient support and delivery of high quality, cost effective IT services. Currently ITIL is owned by AXELOS Limited.
The organizations which provide ITIL examinations is PEOPLECERT from 01-01-2018
PEOPLECERT Group (www.peoplecert.org) offers independent certifications that evaluate competence, know-how and expertise, including globally recognized brands such as ITIL, IASCC Lean Six Sigma, ECDL, City & Guilds and certifications for Management Systems professionals, including ISPO 2000 and ISO 27000. The company operates worldwide, with 142 employees and 1,000 associates and offers web proctored, paper and web based exams in more than 19 languages through 8,850 global examination locations.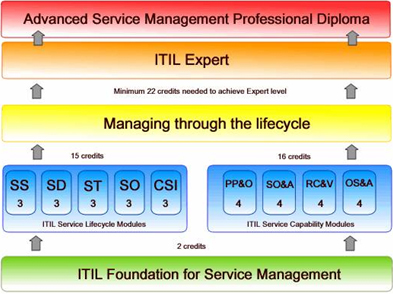 Based on AXELOS ITIL® material. Reproduced under licence from AXELOS.
The starting point is ITIL Foundation for Service Management which is worth 2 points. There are 5 modules discussed during this training which are Service Strategy, Service Design, Service Transition, Service Operation and Continual Service Improvement. The exam focues on these 5 modules, and comprises of 40 questions. There are no tricky questions so once you learnt the subject you shouldn′t have any problems to pass the exam. There are 60 mins. available to anwer all the questions. The exam is multiple choice exam with only one correct answer. Everybody who managed to pass the ITIL Foundation Exam (2 points) is allowed to move forward to get more points from either Lifecycle or Capability Modules. Depending on your choice you can receive 3 points for each exam in Lifecycle path (left side of the picture), or 4 points from Capability Path (right side).
ITIL Foundation is the comprehensie framework, a base on which IT Processes are composed within IT company. The Foundation Certificate in IT Service Management (ITIL Foundation) is a proof that the person posessing the certificate understands various processes and relations between them. There are 12 main areas that the ITIL Foundation is focused on. These areas are divided between Service Support and Service Delivery.
Service Delivery processes / functions are:
Service Desk as the only function in Service Delivery
Incident Management
Problem Management
Configuration Management
Change Management
Release Management
Service Support consists of the following processes:
Service Level Management
Availability Management
Capacity Management
Financial Management
IT Service Continuity Management
Security Management
Once you receive 22 points you can attend Managing through the Lifecycle training and recive ITIL Expert certification
ITIL Service Lifecycle Modules are:
Service Strategy (SS)
Service Design (SD)
Service Transition (ST)
Service Operation (SO)
Continual Service Improvement (CSI)
ITIL Service Capability Modules are:
Planning, Protection and Optimization (PP & A)
Service Offerings and Agreements (SO & A)
Release, Control and Validation (RC & V)
Operational Support and Analysis (OS & A)
ITIL® is a registered trademark of AXELOS Limited.
Kindly Note :
The prerequisite for the ITIL 2011 intermediate exam is an ITIL Foundation certificate and Course Completion Requirement for the Exam Certification you are seeking.
To achieve the ITIL® Expert qualification, you must have attained a total of 22 credit points through the ITIL qualification scheme.
Before applying for the ITIL Expert qualification, please visit the Official ITIL Website to check that your combination of examinations are eligible, as qualifications which are too similar between versions may not be allowed.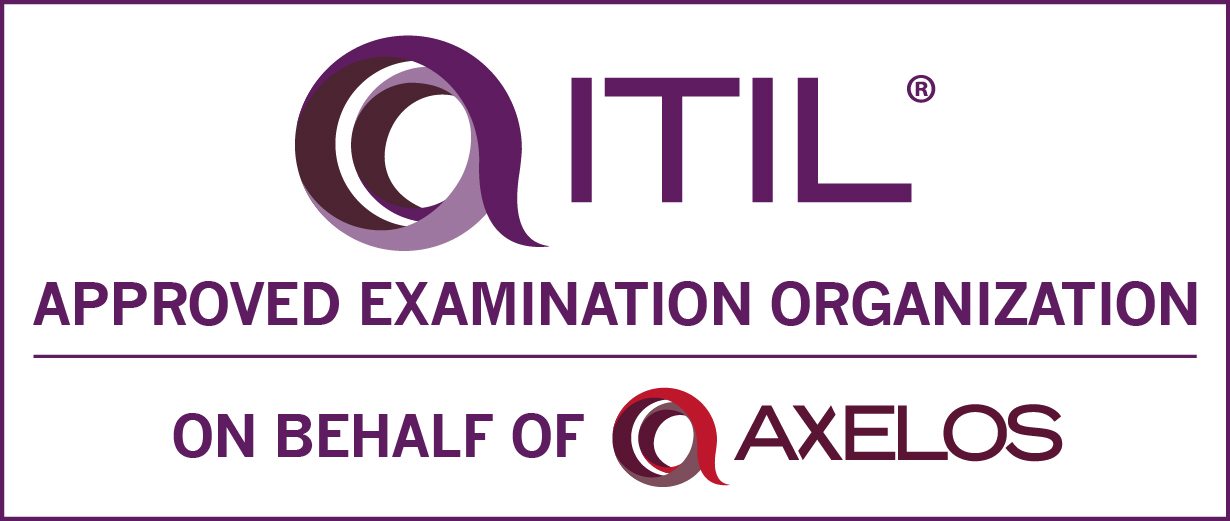 ITIL® is a registered trade mark of AXELOS Limited. The Swirl logo™ is a trade mark of AXELOS Limited
Based on AXELOS ITIL® material. Reproduced under licence from AXELOS.